Attorneys Who Can Stop Wage & Bank Garnishments in Jacksonville, FL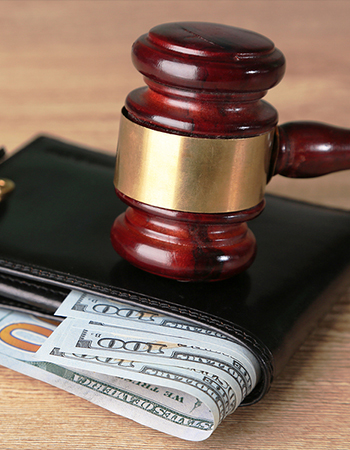 A wage garnishment can be stopped by either filing a Chapter 7 bankruptcy or Chapter 13 bankruptcy. If the garnishment order has been issued (but not implemented) and no money has been taken out of your pay check, filing bankruptcy under Chapter 7 or Chapter 13 will prevent any of your money from being taken through a wage garnishment.
Bank Account Garnishment
Bank account garnishment is a little more complicated. If the money in the bank account has been frozen by the garnishment order (but not released to the creditor), there is an argument that the money belongs to the creditors. But, this is not always the case. Contact the Law Offices of Keith D. Collier immediately to find out if we can get the money released from your bank account garnishment.
How Garnishment Works
You will not get a warning that a creditor is seeking a wage or bank account garnishment. The garnishment will be sent directly to your employer and/or bank. Then, you will be notified. A majority of our clients are in complete disbelief that their wages or bank funds are being garnished. In many cases, it may have been months or even years since they last heard from the creditor or the creditor's attorney. To get a wage garnishment or bank garnishment order, a creditor (or their attorney) must first get a judgment in State Court. Once that occurs, it may be too late to do anything about it. So, be proactive and seek the legal counsel that will help you protect your cash flow. NOTE: At the Law Offices of Keith D. Collier, we have special payment plans for clients with wage or bank account garnishments. Please call our office before it's too late.